Hotel de Bank
Short-stay hotel "De Bank" is een historisch gebouw aan de Noorderhaven in Harlingen dat bestaat uit luxe appartementen, bestemd voor toeristen en zakenmensen die kort of juist langer dan een paar nachten willen verblijven. Dus niet leven op een kleine hotelkamer maar in een ruim appartement met de service die u gewend bent. Een huiselijk gevoel en hotelervaring tegelijkertijd.
Short –stay houdt in dat een bezoek kan variëren van een nacht tot maximaal 12 maanden. Hiermee wordt zowel de toerist als de zakelijke bezoeker op flexibele basis bediend. De Bank is ideaal voor mensen die de omgeving van Harlingen op zijn best willen beleven op basis van een weekendje weg,  vakantie of een zakelijk bezoek.
Location
Reviews
Read the experiences of other visitors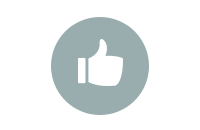 View the reviews by previous visitors to this location.
View all reviews