Dineren bij Kaarslicht
Na het enorme succes van de 'Nacht van de Nacht' op zaterdag 29 oktober 2022 hebben we besloten om elke vierde donderdag van de maand het diner te serveren wij kaarslicht. We laten de verlichting dan uit, steken een extra kaars aan en serveren een tongstrelend, culinair 'Menu du Chef' (4, 5, 6, of 7 gangen, aan u de keus). Romantisch genieten als een God in Frankrijk.
Reserveren kan via de telefoon op 0517-231688 of per mail naar info@lokaalophatsum.nl
When
Every month on the 4th thursday of the month until march 23rd, 2023

from 17:00 to 22:45
Location
Reviews
Read the experiences of other visitors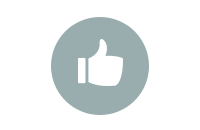 View the reviews by previous visitors to this location.
View all reviews