Camping De Holle Poarte
Sun, sea and sand; the ingredients for a success insured holiday. Because of its location near the IJsselmeer, Recreation Centre De Holle Poarte can guarantee sea and sand. But even when the sun doesn't shine, there is still more than enough to see and do. And if the wind picks up, it is the perfect spot for windsurf lovers and other water sport fanatics.
 Entertainment for children is provided during  the whole season, and if you enjoy culture, cycling, inline skating or walking, than Friesland is the place to be. In short: there is an all-round holiday for everyone at Recreation Centre De Holle Poarte!
Opening times
Monday - Sonday: 09:00 till 17:00
Location
Reviews
Read the experiences of other visitors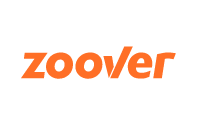 Curious what others thought of this location? Read the experiences of previous guests.
View all reviews on zoover